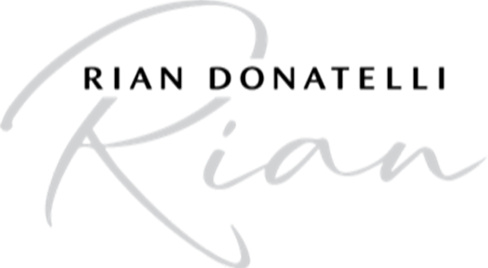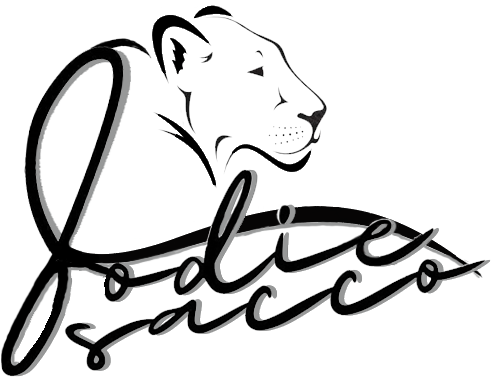 Supercharge Your Mindset and Launch Your Business to New Heights:
Join Rian Donatelli & Jodie Sacco in the Connect to Elevate Coaching Program
Level Up Your Mindset and Achieve Business Success NOW!
Break Free from Income Plateaus and Scale Your Business with Confidence: Partner with Us for Unparalleled Growth
I want to
grow

, what opportunity is the best fit for me?
If you currently own a small start-up business or you're an established business owner who is frustrated and feeling stuck at a certain income level,
and you truly are ready to 100% commit to making a move to the next level
, then we have the perfect business coaching product and support for you to finally
SCALE
.
One of the easiest ways to SCALE is to make sure you have a strategy to build wide, not just focus on your vertical.
To do so, you need to grow your network which can oftentimes be challenging. With our
exclusive Connect to Elevate Membership program
, we've designed a program that not only supports your business acumen but also organically grows your network with our community of like minded individuals all focused on the same goal!
"Your NETWORK is your NETWORTH."
We offer 3 levels of elevation to choose for your GROWTH GAME
Connect to Elevate Mentoring Community
Learn the WHAT! Businesses have breakpoints you need to prepare for! Work with us in peer groups to learn what is ahead in your business, map out your strategy and join our community for extra support and network expansion.
Connect to Elevate Group Coaching
Learn the HOW! An epic 4 week program to level up your mindset and scale your business. Learn the HOW to execute your strategic entrepreneurial go to market strategy, planning & coaching to overcome the hurdles in business breakpoints!
Connect to Elevate 1 on 1 Coaching
If you believe you are already at Baddass business owner status and prefer special attention, this is for you!
4 Week Course Starts September 5th 2023.


Join Us NOW!
Connect to Elevate
Mentoring Community
---
$397 per month -
50% off now for a limited time only*
(3) 45 mins Connect To Elevate Community Virtual Coaching Calls per month
(1) Open Q/A Connect To Elevate Monthly Call with a Connect To Elevate Mentor
Connect To Elevate Community Member Only Social Page
Connect To Elevate Resources & Affiliate Relationship Offers
Connect To Elevate Networking
PLUS a 25% Discount Off Workshops and Seminars
* 50% off offer based on 4 month commitment, paid in full, then $397/mo thereafter.
Connect to Elevate
Group Coaching
---
SYSTEMS & PROCESSES: AUTOMATE YOUR MARKETING

$497

Starts September 5th 2023

Learn the HOW! An epic 4 week program to level up your mindset and scale your business. This course will show you HOW to streamline your business, leverage technology to automate your systems & processes and we will also get your business mindset right.

Together, we'll empower you to streamline & grow your business like never before!

4 Weeks of (4) 45 mins Connect To Elevate Virtual Group Coaching Calls on Tuesdays 3pm PST/6pmEST All of September '23!

Save More Time & Money Than Ever!

We will be covering mindset, ChatGPT, automating tasks to reduce overhead & how to lean on AI in your Marketing & Sales Systems and Processes!

Create a sales system that works for you and requires ZERO Employees!
You Can Now Save More Time & Money Than Ever!
Connect to Elevate
1 on 1 Coaching
---
For the overachiever looking to truly​ ELEVATE​ their​ presence in the marketplace with SPEED
(4) 45 mins 1 on 1 Connect To Elevate Community Virtual Coaching Calls per month
​Connect To Elevate 1 on 1 Business ​education​ coaching and follow through tactics for growth​
​Connect To Elevate 1 on 1 Strategic​ P​lanning Specific To Your Goals
​Connect To Elevate 1 on 1 Communication & Leadership ​Coaching
​Connect To Elevate Strategies​ To Scale Your Business​
Connect To Elevate 1 on 1 Quarterly ​KPI Planning
Connect To Elevate Community Member Only Social Page
Connect To Elevate Resources & Affiliate Relationship Offers
Connect To Elevate Networking
PLUS a 2​5​% Discount off Workshops & Seminars​
Unlock Your Full Growth Potential: Supercharge Your Progress with Our Exclusive Coaching Programs

Are you ready to unleash your true potential and achieve remarkable growth? Look no further! Our tailored coaching programs are designed to empower you with the knowledge, skills, and strategies needed to reach new heights.

With our proven expertise, we specialize in providing personalized guidance and support to help you break through any limitations holding you back. Whether you're an aspiring entrepreneur, a professional looking for career advancement, or someone seeking personal development, our coaching programs offer a transformative experience.

Imagine having access to top industry experts who will guide you every step of the way, equipping you with the tools and techniques that guarantee success when you do the work! You must take ACTION! Through our interactive sessions, you'll gain invaluable insights, learn powerful mindset shifts, and acquire practical strategies that are essential for accelerated growth.

But that's not all – joining our coaching programs also means becoming part of a vibrant community of like-minded individuals. Connect, collaborate, and network with others who share your passion for growth, creating lasting relationships that further enhance your journey.

Now is the time to take charge of your future and make the decision that will change your life. Don't let frustration or stagnation hold you back any longer. Seize this opportunity to scale your success, break free from limitations, and achieve unparalleled growth.

Enroll in our coaching programs today and embark on a transformative journey towards your goals. The path to your full potential starts here – join us now!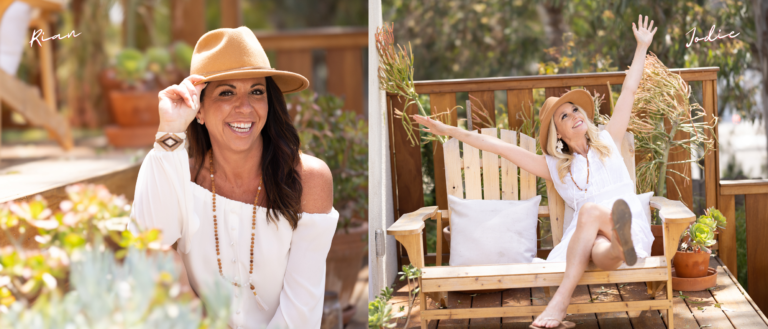 Rian Donatelli is a well-respected Entrepreneur, Business Coach, Public Speaker, Talent Coach and talented business owner based in Las Vegas, Nevada. With over 20 years of experience in the branding & talent booking industry, Rian has established herself as a trusted expert and a go-to source for brand & go to market strategy nationwide.
Throughout her career, Rian has built a reputation for her savvy business sense and her commitment to excellence. A Branding & Marketing Expert, Collaboration & Sponsorship specialist, she has a keen eye for building brands. She has helped over 100 brands.
Rian is known for her ability to think outside the box and come up with creative solutions to complex challenges.
"Mindset is everything" – Rian Donatelli
As the owner of her own nationwide business in Las Vegas, Rian is deeply committed to the local community. She has built 9 businesses and her extensive network allows her to provide unparalleled service to her clients.
"Your Network = Your Net Worth"
Rian's dedication to her work and to building brands has earned her numerous accolades over the years. She has been recognized as a leader in the talent booking industry and has been featured in a variety of publications, including Who's Who of Women, Vegas Magazine and Las Vegas Weekly. She continues to study under a few of the industry leaders: Ed Mylett, Andy Frisella, Brandon Dawson, Natalie Dawson, Grant Cardone, Garrett J. White. and Bedros Keuilian.
Despite her many accomplishments, Rian remains humble and focused on her goals. She is constantly looking for new ways to improve her business and provide the best possible service to her clients. Rian is a true professional and a testament to what can be achieved through hard work, determination, mindset and a passion for one's craft.
Anything Is Possible!
Jodie Sacco is an Experienced Entrepreneur, Business Owner, Leader, Public Speaker, Certified Business Coach, Certified Executive Coach and a proud Board Member of Make-A-Wish® Southern Nevada.
Jodie has experience in all areas of business from starting as an entry-level employee to C suite Leadership, including Team Training, Sales, Marketing, Operations & team synergy. Her drive is linked to her vision to be of service and uplift communities through business re-education as a Coach, Mentor and Philanthropist.
Jodie obtained her Bachelor's degree focused in Political Science and Linguistics from University of KwaZulu-Natal / University of Natal, South Africa. Currently residing in the USA. She has lived on 5 Continents & speaks 5 languages. This has given her a global understanding of diversity, inclusion and challenges that could be linked to cultural backgrounds. Constant student of Personal Development and a Wanderluster of this world.
Her dreams of being a Diplomat were extinguished due to Affirmative Action hiring which was necessary during a post-Apartheid South Africa. She chose the Travel Industry as her Corporate Path where she evolved from a sales consultant to eventually be the Sales Director for American Express Corporate Travel, amongst other roles. Moving to the US in 2007 was a life-changing experience and afforded her the opportunity to grow in her Entrepreneurial skills from: Starting several highly successful businesses to being an awarded online business owner.
Jodie knows rejection, failure and adversity. More importantly, she knows resilience.
A life-long athlete who is highly competitive and believes that coming in 2nd, is never an option. As a result, she is fierce in her pursuit of success for her clients although friends know her to be kind, patient, empathetic & fun, especially when she says American phrases with her 'funny' accent!